Denny and I are proud to share our newest product we've been developing for the past six months. It has been a grueling but rewarding process and we believe you and your partner will benefit greatly from this brand new product!
We sent out a survey and asked you, our Bizzy Bees, what you would like as our next product to follow up HONEYPOT and it was very clear… Introducing… ROMANTIC ESCAPADE, a CBD-infused intimate massage oil primed to get you in the mood!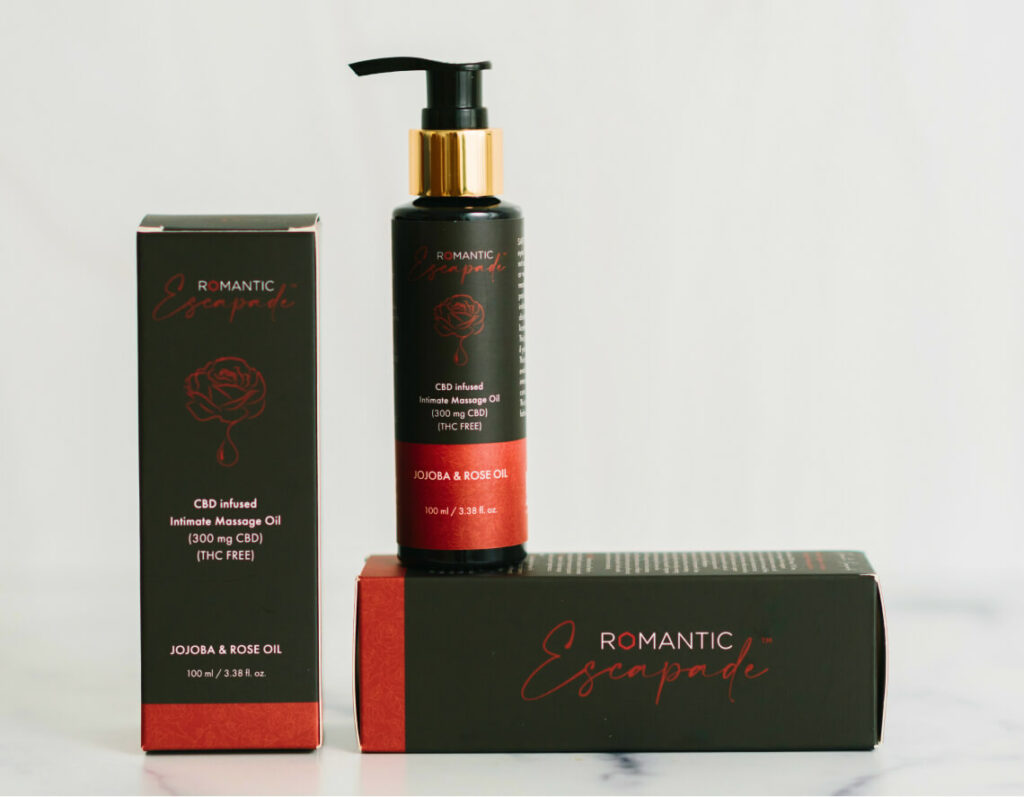 Creating Romantic Escapade was a very long and detailed process. First we researched the best carrier oils and discovered the huge benefits of Jojoba oil and Apricot Kernel oil as carrier oils, so we use a fifty-fifty mixture as the base. Next we added 100 mg of premium Hemp Extract (THC-free CBD) to help relax the body, ease tension, and get the blood flowing.
Finally, we wanted to find the perfect scent combination that acted as an aphrodisiac and help get your senses firing on all cylinders. After testing many different combinations, we settled on (by a blind smell test): Wild Orange, Rose, & Grapefruit essential oils with a hint of Vanilla.
Once we received the first sample, we knew we had nailed it. The oil was so smooth, last long, and didn't leave my skin feeling oily or tacky, but soft and natural with a very pleasant aroma lingering in the air.
Of course, I was pleasantly surprised when Jessica wanted more than just a back massage on this particular occasion!
It was really hot! We just cuddled up and held each other for the rest of the night. And the oil didn't even stain the sheets.. bonus!
From there, we knew we had to get this out to you all fast, but there is a lot that goes into bringing a product like this to you. We had to design the box, logo, pick out the bottle, take pictures, get the product tested, and then redesign the website to include Romantic Escapade as one of our products so you had a place to go purchase it.
I have to give it to Denny here. He has done a ton of work to make our vision come to life.
For the most part, it has been really fun… especially the product testing.
I've gotta agree with you there!
Well that's probably more information that you wanted from us, but let us know if you have questions. We love sharing our stories and our products with you!
Have a great day and keep Getting Bizzy!
Jessica & Denny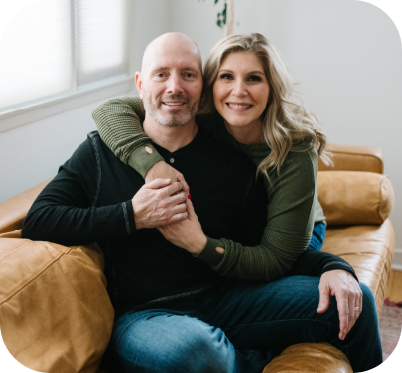 and the Fantastic Escapades Team
P.S. Use coupon code: ROMANTIC20 (only valid through March 31st) to receive 20% OFF any of our Romantic Escapade product items or bundles (see below).
…and, as always, let us know what you think!